Cruise Ships
Since its beginnings in the 1970's, Sea Services has been supplying cruise vessels with the products they require to keep operational and ensure their guests enjoy their vacations. Sea Services leverages its infrastructure and expertise employed to service cargo vessels on a 24hr/7-day basis, to provide timely deliveries of products and services to vessels visiting New Zealand ports and various South Pacific Island destinations.
The city of Auckland, (where Sea Services is based), is New Zealand's largest population centre. Approximately 1.5 million souls call Auckland home, (1/3rd of the nation's total population). Being the country's largest centre, Auckland provides the greatest variety of products, at the most competitive pricing. The port of Tauranga/Mt Maunganui is a three-hour drive, South East of Auckland. Most cruise vessels take delivery of their stores in either of these two ports.
Cruise Line History
Surrounded by oceans and before the arrival of inexpensive air travel, New Zealand and Australia have been completely reliant on shipping for all trade and international travel. After WWII both countries introduced "Assisted Immigration Policies" inviting settlers from around the world to make a new life in NZ or Australia, all arrived by sea. Large 'passenger' ships arrived carrying 100's and sometimes 1000's of new settlers from Europe to our lands…the owners of these vessels are names of the past…Chandris Lines (Now Celebrity Cruise Line) NZ Shipping Line, Lloyd Triestino, Shaw Savill, Royal Dutch Mail, Port Lines….
Beginning in the late 1950's
And firmly established by the 70's cruising in Australasian and Pacific Island waters offered wide choices from total luxury to cheap and cheerful. Matson Lines of USA brought their silver service vessels Mariposa and Monterey to NZ, Swedish America Line sent their classy vessels Kungsholm, Stockholm and Gripsholm into the Pacific Ocean for summer cruising, Sitmar Lines operated their FairSky, FairWind and FairSea( these vessels were locally known as real party ships). New Zealand Shipping Line operated their more traditional cargo-cruisers Matua, Rangitara, Rangitoto and Hinemoa around New Zealand and the Pacific Islands. Chandris Lines ran wild summer cruises with the Australis, Ellinis, Britanis, Patris and Amerikanis before heading back to Europe with returning expats and 1000's of young Kiwis and Australians off for their O/E, usually in bunk rooms of 6 or 8.
In the 70's
Tourist cruising rapidly expanded with P+O UK sending their Canberra, Oriana and Arcadia into the South Pacific for the southern summer. Royal Viking Line introduced their 3 new and truly 5 Star vessels Royal Viking, Sun, Royal Viking Sea and Royal Viking Star. Lloyd Triestino operated their Marconi and Galileo with the finest Italian flair and catering. Princess Cruises arrived in 1975 with their first 2 vessels Pacific Princess and Island Princess…so well known from the "Love Boat" TV Show. CTC lines, a UK based tour operator chartered Russian cruise ships that were traditionally laid up in the USSR during the Northern winter, they found a ready market for an inexpensive voyage from Southampton to Australasia and then cruised the Tasman and Pacific during the Southern summer…their vessels included FedorShalyapin, TarasShevchenko, Shota Rustavelli, Mikhail Lermatov and Alexandr Pushkin…..Lindblad Cruises and Noble Caledonia in conjunction with National Geographic pioneered the concept of adventure cruising with small specialized vessels able to visit small harbours, sub Antarctic Islands and generally restricted natural regions.
So are today's cruising vessels very different and what has changed?
In the 60's and 70's a cruise ship in port was an event, teaming crowds of well wishers, brass bands, traditional Maori dancing, 1000's of streamers, a real gala atmosphere completed by the bellowing fog horn on departure. Storing the ships involved large volumes for generally long voyages, there was no email or spreadsheets, orders arrived by telex or were posted from a prior port, there was no containerisation of supplies from USA or Europe, everything had to be purchased in NZ or Australia and orders for 300 or 400 pallets was not unusual and all hand loaded on board by gangs of stevedores. Today a cruise ship slips in and out of port with little fanfare and few well wishers…it's more efficient as is storing, the majority of the vessels stores are purchased internationally using price led purchasing programmes, these goods of the world are packed in containers and shipped to NZ and with very efficient logistics these containers are waiting on the wharf for the ships arrival and receipt on board by pallet hoists and stored in pallet friendly store rooms.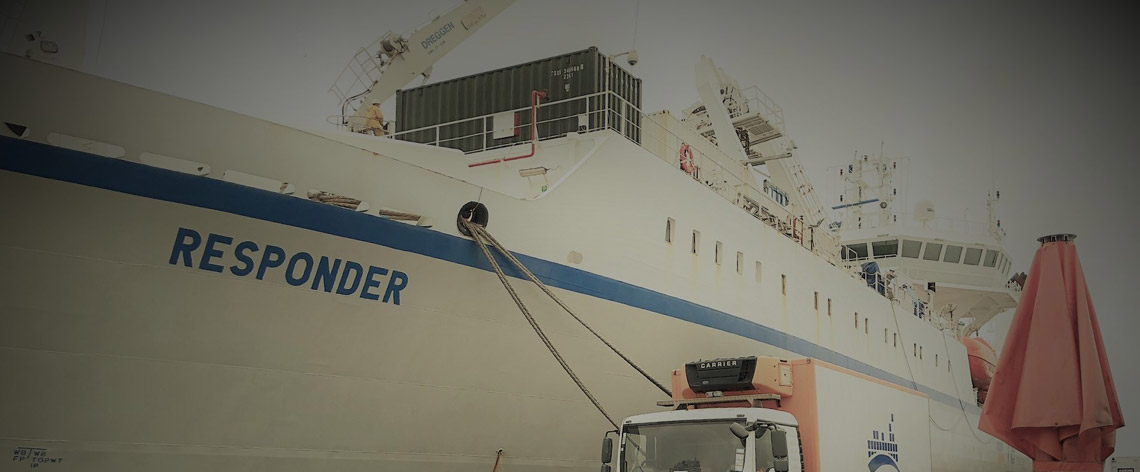 In the 70's, a typical vessel was 250-400 passengers, today we have the Ovation of the Seas, currently cruising Australasia and boasting a maximum capacity of 4900 passengers supported by 2300 crew. Passengers are entertained by Broadway shows in luxury theatres, the ship is equipped with specialist restaurants and bars, 24/7 fast food, beaches, surfing, ice skating, rock climbing, multi level shopping malls, luxury spa's….this is a far cry from the ships of the 70's. From 20 or 30 port visits a year, today we enjoy many 100's of port calls with the season beginning in Spring and continuing well into Autumn….. This is modern cruising and Sea Services Ltd has enthusiastically adapted to these changes and alongside our clients continue to offer the support, product and sourcing knowledge, competitive prices, quality goods and variety of products demanded.